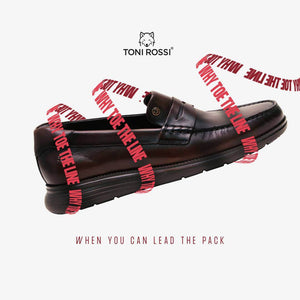 Our Story
"Every great design begins with an even better story" – Lorinda Mamo
Ours began 4 decades ago with Habeeb Tanning – Shoe Division when we stepped into the world of crafting leather footwear. Over the years, we manufactured shoes for a wide range of international clients, each with a vibe of its own. With this experience, we understood that shoes embody a person's ethos. It led us to envision the dream of Toni Rossi – A brand for handmade leather shoes.
The idea was simple – To craft footwear that enables customers to express themselves and be who they are. After all, what you stand in tells much about what you stand for. Having worked with clients worldwide, we offer shoes that match international standards at an economical budget. Our passion for tasteful living is now a lifestyle for our customers as we continue to carve a niche of our own. Our shoes instill in our customers the confidence and curiosity to progress and tread paths unknown.
Today we are present in 85 multi-brand stores across the nation and have inaugurated our very own store in Hyderabad. Our fascination with the timeless elegance of leather drives us to venture into designing women's shoes, bags, wallets, and other accessories. Because why should men have all the fun?
Our dreams don't stop here. We aim to provide the joy of comfortable yet stylish leather goods for people across the globe. These ambitions go hand-in-hand with our immense gratitude for the surroundings we grow and thrive in. Thus, we push the boundaries to create and provide environment-friendly leather articles.
One thing remains the same between the beginning of our journey and where we stand today – Our belief in elegance, comfort, and expression. Toni Rossi is for those who dare to dream.
So, wear shoes that take you places. Wear Toni Rossi.